Fun Forest

305 Harrison St

Seattle, WA 98109

(206) 728-1596
The Fun Forest is located in the Seattle Center. Take the Denny Way exit and drive west towards the Space Needle and Experience Music Project to get there.
---
The Fun Forest is located in the middle of Seattle Center. There are a number of carnival type rides, a log flume, and 2 coasters: Windstorm and Rainbow Chaser. There are about 35 rides total. Other attractions in the Seattle Center are Key Arena (home of the Supersonics), the Pacific Science Center, the Space Needle, and the Experience Music Project.
---
RIDE REVIEWS
WINDSTORM--FUN FOREST WILD RATING--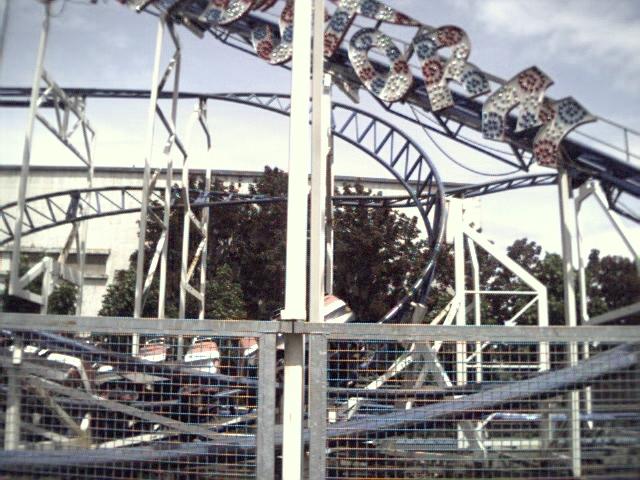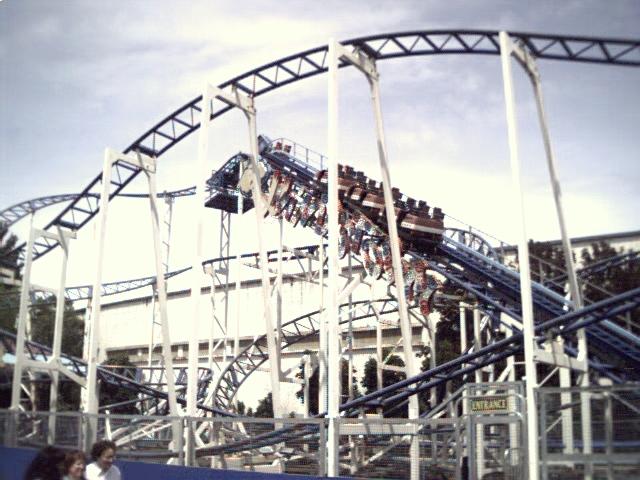 Looking at this ride, there is nothing real impressive about it. The lift hill is about 55 ft and the tallest drop is maybe 20 ft, but this baby packs a punch!! The ride starts with a quick ascent up a hill and a short drop around a corner. It drops again and reaches a turn around. Quickly the ride hits the longest drop of the ride before traveling back up again. It rounds a corner and hits the brake run. This is where the ride really gets moving. It enters a twisting drop that is virtually straight down. It pops back up and enters an intense double helix that gets tighter and tighter as it goes. You get a short breather on a straightaway before entering the second helix. This one is even more intense than the first and by the time you exit it, you are banked at 90 degrees and plastered to your seat. All in all, Windstorm is an incredibly intense ride. It is short, but it's a good thing it is, or no one would survive to tell about it.
---
PARK PHOTOS
| | |
| --- | --- |
| Wild River is a very basic log flume ride. It has 2 drops, one about 10 feet tall and the second about 35 feet. | |
| | |
| --- | --- |
| | This was at the Pacific Science Center the day we went to Fun Forest. It was a bicycle running on a rail about 30 feet above the water. It had a pendulum hanging below so you couldn't fall, but it did rock back and forth a lot. |
| | |
| --- | --- |
| | Jet Spin is a Huss Top Spin ride. |
| | |
| --- | --- |
| | |
| Rainbow Chaser is a kiddie coaster with an actual chain lift. | The Tornado spinning ride like those found at carnivals around the country. |
| | |
| --- | --- |
| | The park's carousel. In the background is the Century Wheel and the base of the world famous Space Needle. |
| | |
| --- | --- |
| | |
| The kiddie Pirate Ship. This is the only kid's pirate ship I've ever seen. It is a really cool little ride. | The kiddie train ride just goes in a small circle. |
---
COMPLETE RIDE LIST
| | | |
| --- | --- | --- |
| Windstorm | Jet Spin | Wild River |
| Orbiter | Tornado | Galleon |
| Music Express | Bumper Cars | Ferris Wheel |
| Snow Convoy | Merry-Go-Round | Mini Bumper Cars |
| Kiddy Galleon | Duck Boats | Samba |
| Frogger | Rainbow Chaser | Tram |