2006 MEMORIAL DAY OREGON TRIP
For the 3rd time, the wild ones headed down to oregon for memorial day weekend. this trip is rapidly becoming an annual thing. we left on friday at about noon with tammie's sister and her family following us. after horrid traffic and a "quick" stop at wal-mart, we finally got to our hotel at about 9 pm. saturday morning we woke up and headed to the gorge to see multnomah falls. we took the scenic route and stopped off at crown point, a beautiful building on a bluff over looking the columbia. it was really cloudy, so the view wasn't quite as good as usual, but it's still pretty.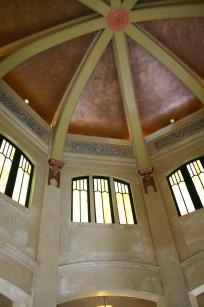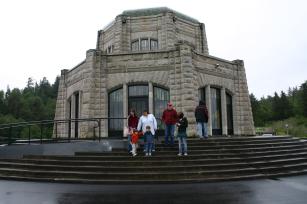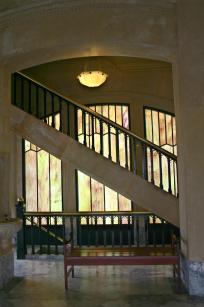 from there it was a short drive to multnomah falls. this is the 6th tallest waterfall in the u.s. and it's well worth the drive from portland to see it.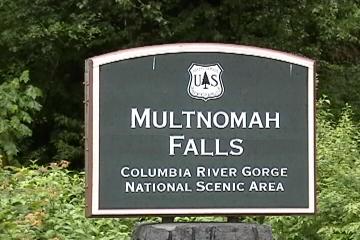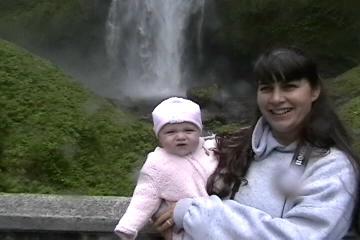 after leaving the falls, we stopped off at wal-mart for lunch and then drove to oaks park in portland.
oaks park has been open for over 100 years now. it's small, but has a pretty decent collection of rides including 2 coasters and the best bumper cars in the world. we spent the day in the pouring rain (well technically we spent the day on the bumper cars), but still had a good time.

up, up, and away was new in 2004. the balloons go up a tower about 30 feet tall and spin around. you can also spin the individual balloons like the teacup rides. it's pretty fun.

of course we rode the coasters, looping thunder on the left and micah and eber riding zooom above. below owen rides the motorcycle ride and eber counts his skeeball tickets.

last june, the park opened the lewis and clark big adventure ride. it replaced the haunted mine and is a pretty decent little dark ride.

it's pretty dark inside, but here's a couple of highlights: the waterfall scene up above is pretty nice and the dancing bear and campfire scene are pretty good too.

of course, the main reason to go to oaks is for the skooters. on the right, scott "moose" hogman prepares to lower the boom on another unsuspecting victim.

aaron crashes into the wall

steve sends mark "the intimidator" dale for a spin.

scott smiles big as he's about to get hammered from behind by aaron. wait a sec! maybe that didn't come out right. after we left the park, samantha went for her first swim. she sort of liked it.